Product Features
The makers of Nature Made supplements have combined five key nutrients for maintaining healthy hair, skin, and nails in one small softgel. Each nutrient is backed by scientific evidence demonstrating support of hair, skin, nails or all three. If the ingredient doesn't have scientific support, we didn't include it.
Biotin: May help support healthy hair, skin and nails in individuals lacking sufficient biotin.
Vitamin C: Supports Collagen Synthesis
Zinc: Helps Support Healthy Skin
Copper: Essential for collagen synthesis and skin support
Sale Price: E
Price: E
You Save: E
(as of 11/28/2023 06:58 UTC -
Details
)
Product Description
Well, this was a bit of a letdown, for sure. I take these myself, and, after doing this research, I will be switching brands. If you want to see the list of Best Hair Vitamins, check out Best Hair Vitamins for Hair Loss / Growth. So, here's the scoop on Nature Made:
Nature Made Hair, Skin & Nails Vitamins: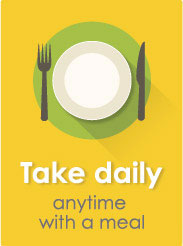 This company has been in business for over 45 years. Their hair vitamins include Vitamins A, C, Biotin, and minerals Zinc and Copper. But, their vitamins also include Polysorbate 80 and Soy which is of concern.
Location / GMP Facility?
This product is distributed by Nature Made in Mission Hills, California. The label also states that this product is encapsulated here in the U.S. but makes no mention where the ingredients originated from, and it also does not state whether it is an FDA approved facility or whether it follows the Good Manufacturing Process (GMP) certification procedures.
Clinical Studies / Seals of Approval / Independent Studies?
The Nature Made brand is, pretty much, the only brand at Wal-Mart that shows the USP Seal of Approval. The USP stands for U.S. Pharmacopeia Seal, and that means the product has been tested by this independent organization. The ingredients were submitted by the manufacturer and tested, and the results have consistently shown that the ingredients are what they state they are.
Another Independent organization that conducts tests on ingredients is called Labdoor. Unfortunately, they are not reporting any studies done on this product at the time of this writing.
Is it Organic / Non-GMO?
Unfortunately, this product contains soybean oil and soy lecithin along with a synthetic ingredient, Polysorbate 80. Given that I recently wrote about the dangers of soy, especially if it has been heavily drenched with Glyphosate, this ingredient on a Vitamin label that hasn't been labeled "100% Organic" or "Non-GMO" is not at all a good thing.
Much of the world's soy crops are in fact (Monsanto) GMO soy plants and they are literally drenched in Glyphosate. This toxin has been found in humans, and we ingest it from a variety of sources. If you would like more information, I would urge you to please read my other post about the possible causes of hair loss and the known effects of Glyphosate. Since the label does not identify the origin of the soy, nor does it state whether it is 100% Organic and "Non-GMO," we can only assume that it is not Organic and likely tainted with Glyphosate.
Overall Score: 5.6 out of 10
Discussion – The score in this product review reflects our neutral position on Quality, Product Safety, and Customer Feedback. We are trying to negate the effects of these three features due to the reasons stated above. We do not know, for sure, whether this product has been tested for Glyphosate. So, we cannot state that this product is of a high quality and that it is safe. Further, we have lost confidence in Amazon Reviews. Conducting research and writing for this blog has raised multiple red flags regarding whether Amazon Reviews or any other Reviews are actually authentic and honest. We no longer believe that they are. Therefore, we are eliminating referencing Amazon Reviews. Consequently, we have scored all three of these factors at 50%, neither good nor bad.
Without apology, the fact that this product contains soy and does not state that it is organic soy is of major concern. As more and more researchers are concluding the effects of Glyphosate on humans, especially children and pregnant women, and the fact that this chemical could actually be one of the major causes of hair loss in the first place.
You can learn more about this product by clicking the reviews below:
---

Nature Made Hair Skin & Nails
Effectiveness / Ease of Use
5.0/10
Pros
Various Well-known Hair Vitamins
Additional Ingredients / Proprietary Blend
Bears the USP Seal of Approval
Cons
Product Contains Soy & Soy Products
No Label Stating 100% Organic & Non-GMO
May Contain Traces of Glyphosate